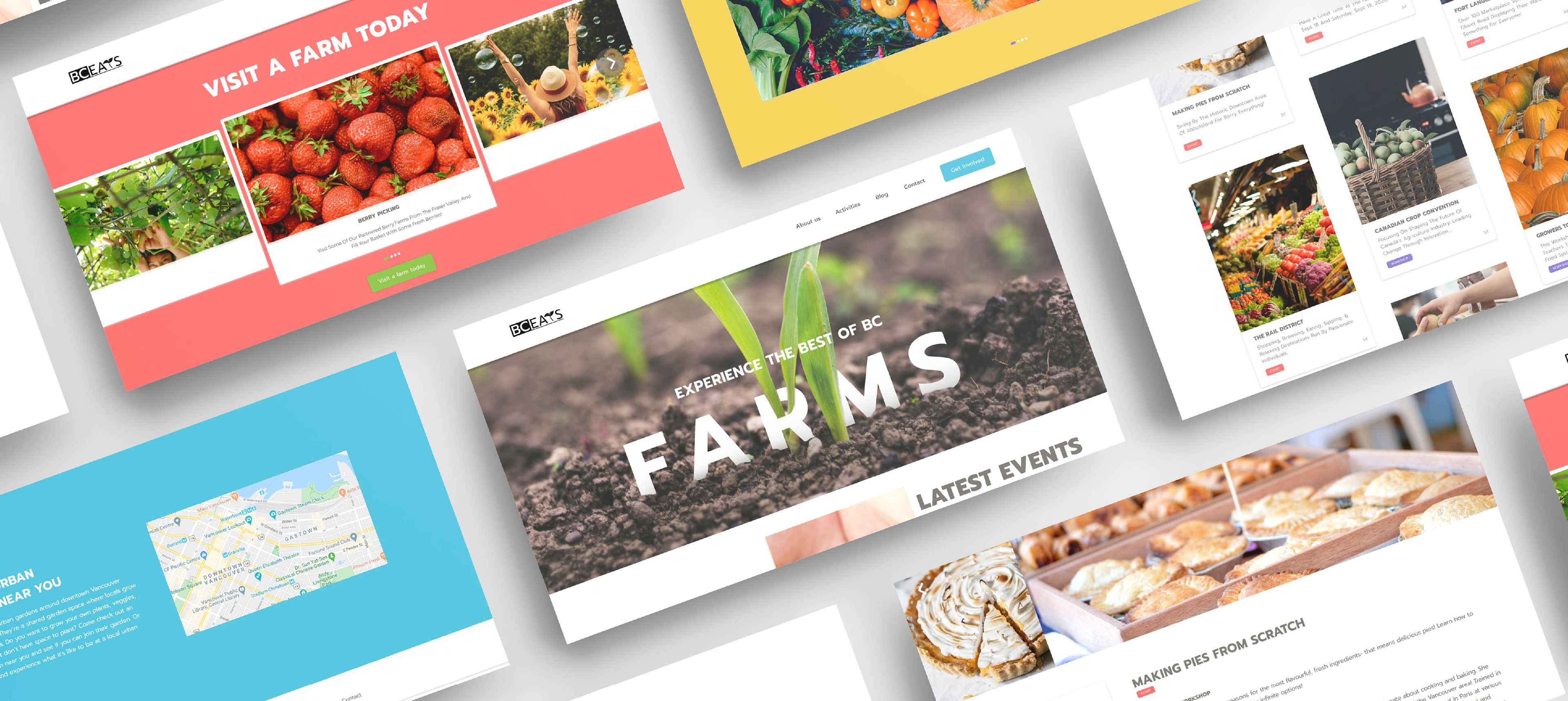 client
BC Eats
my role
Art Direction | Interactive
tools
FIGMA | PHOTOSHOP | ILLUSTRATOR
challenge
The challenge was to build the brand of BC Eats and establish them in the community, while making them stand out. 
BC EATS
is a not for profit charitable organization that aims to integrate urban people with the farming community of British Columbia through Education Experiences, such as workshops and farm visits.
Our solution was to create the brand with a very modern take on farming, with bold colours, strong typography and simple eye catchy graphics. We delivered a website, motion graphic piece and established a style guide and a design system, to build the brand as well as make sure, it is scalable in the long run.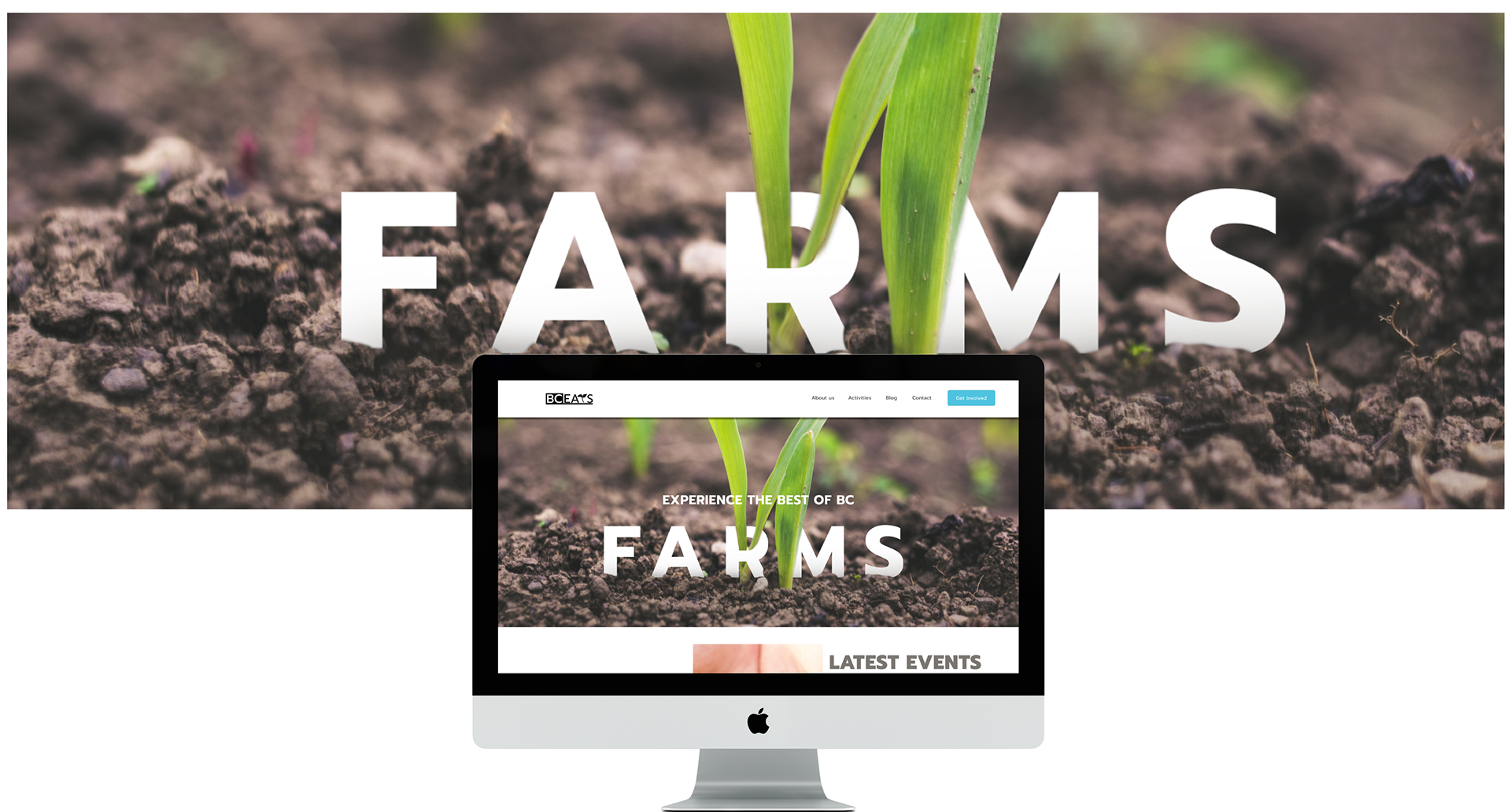 Harvest your future
website branding and design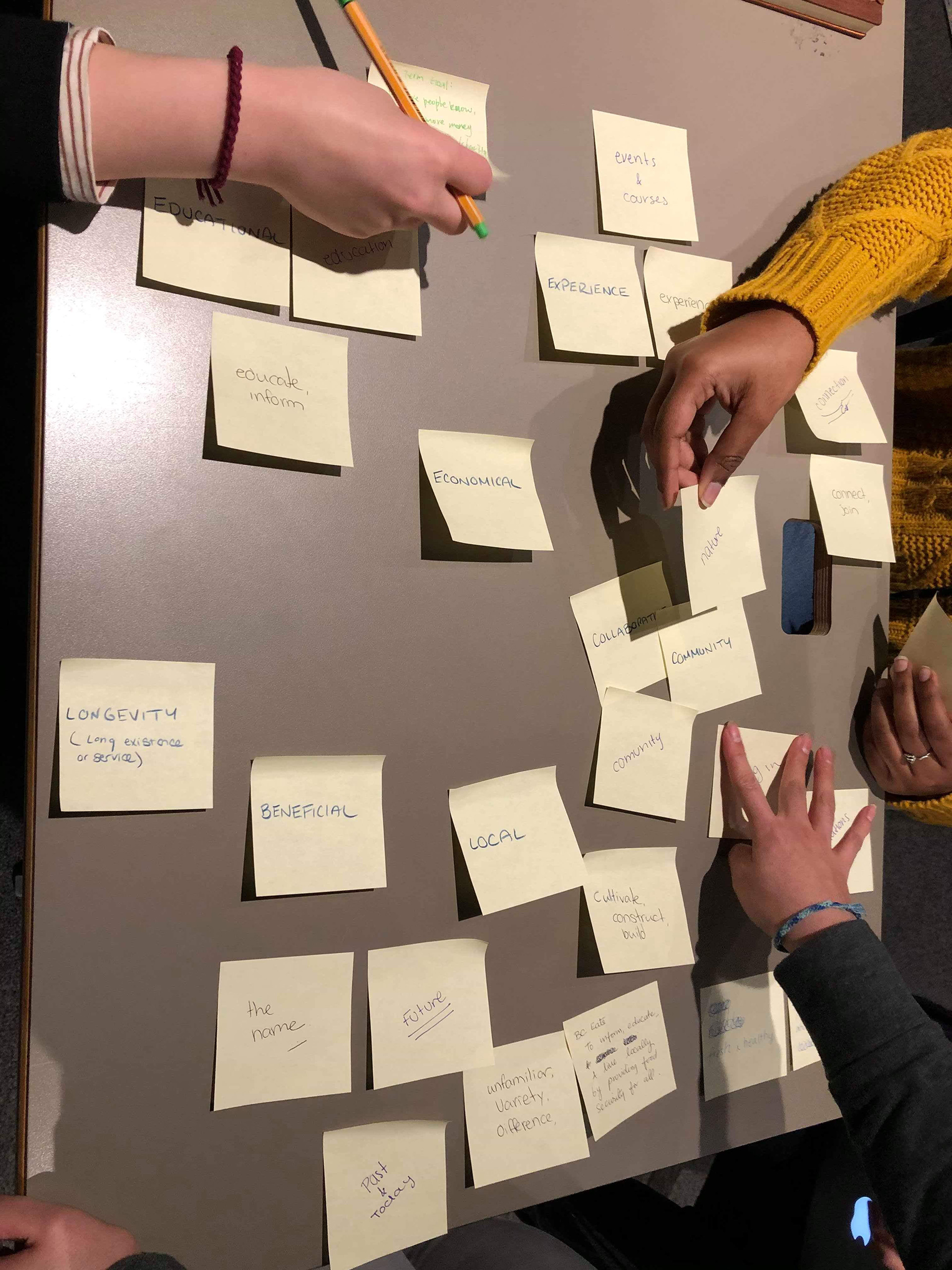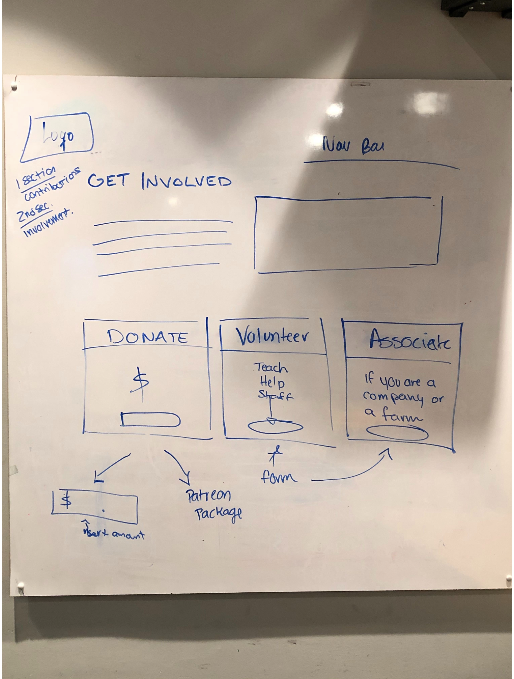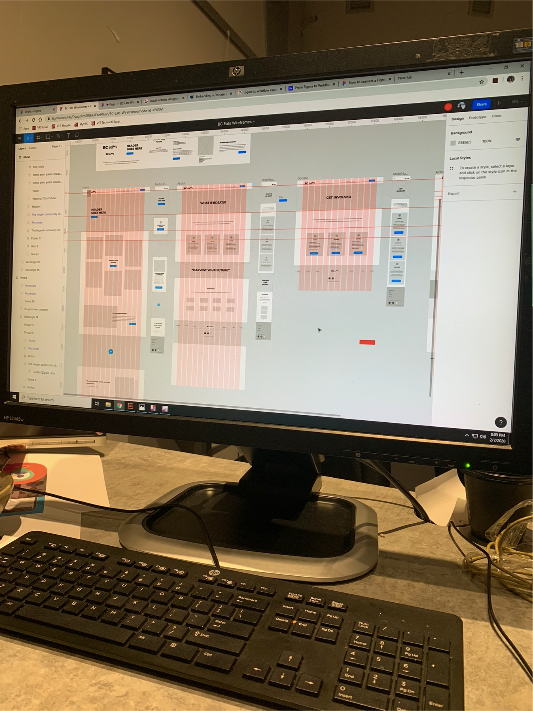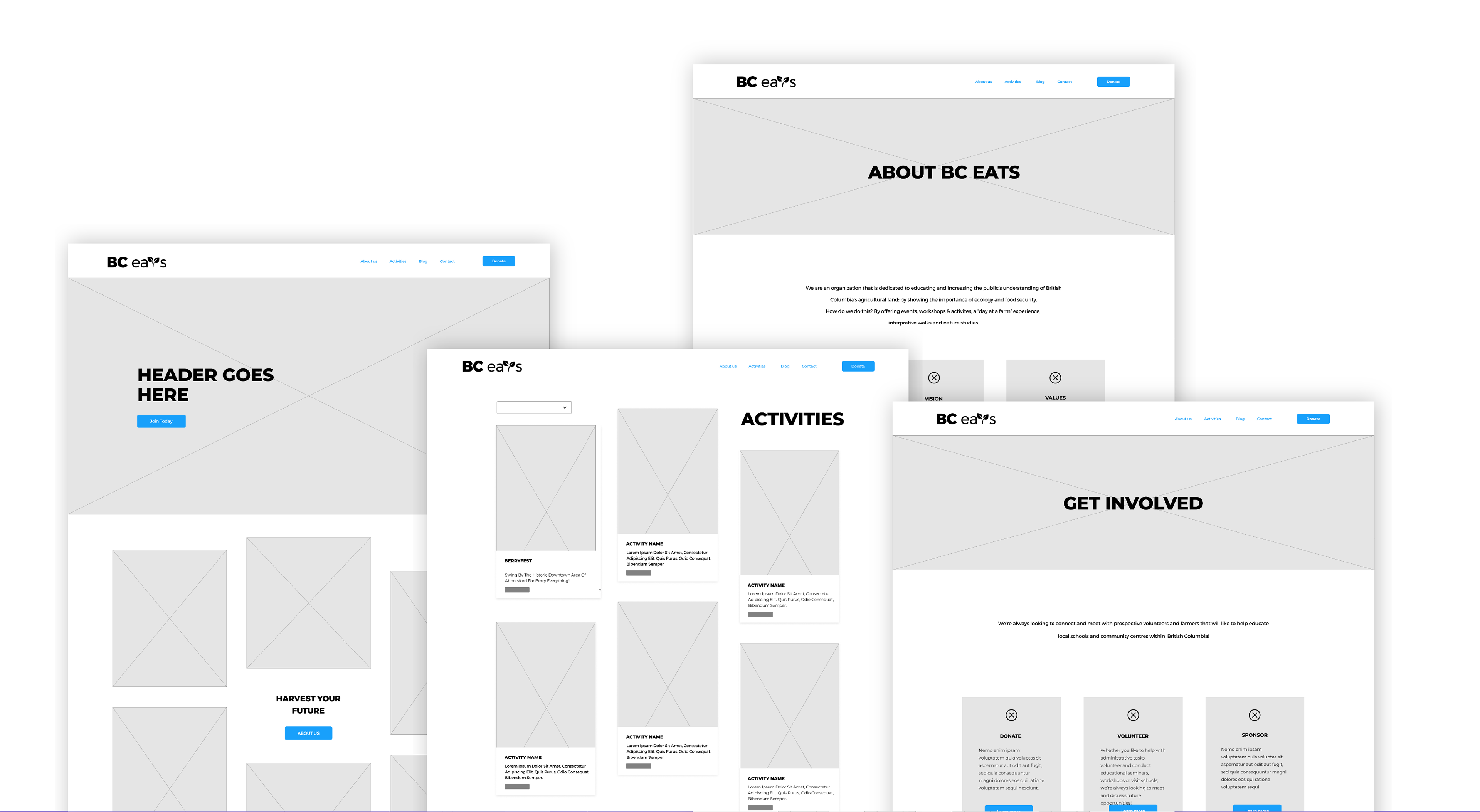 The colours and typography were strong and bold to reflect the modern nature of the brand but also mixing in a couple of earthy tones to keep the connect with farming.

We created a digital component library with buttons, cards, and custom icons for the brand.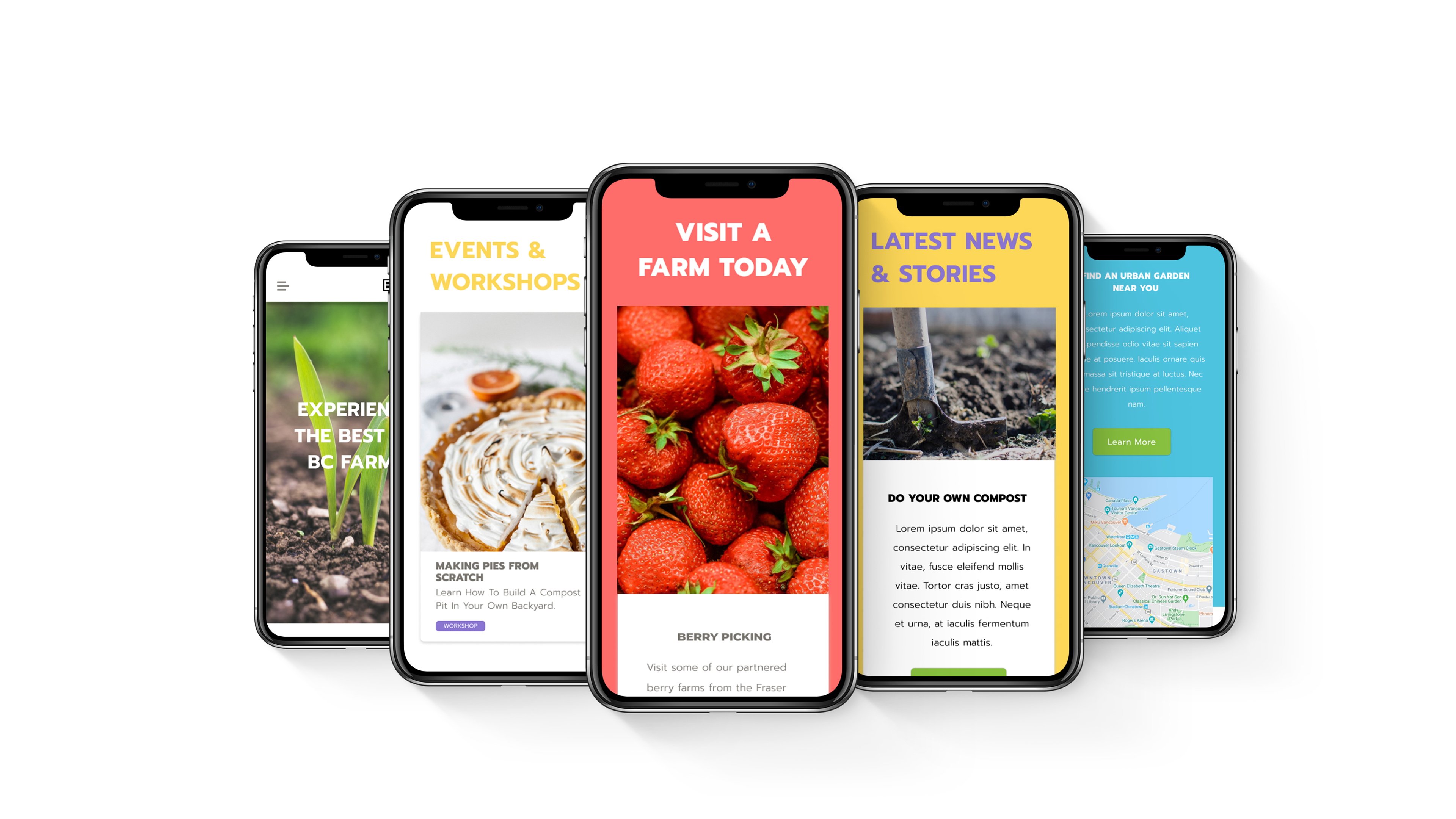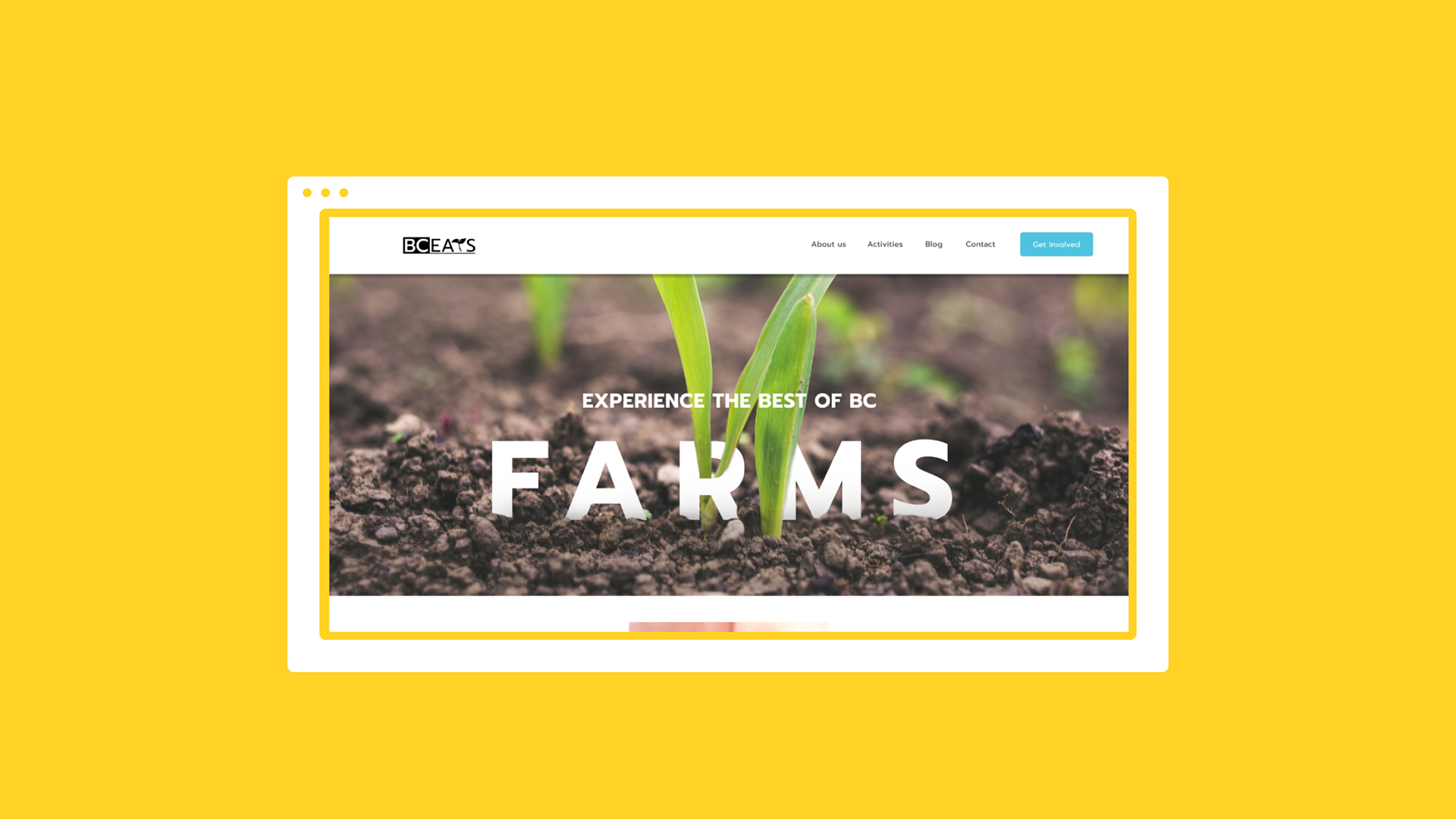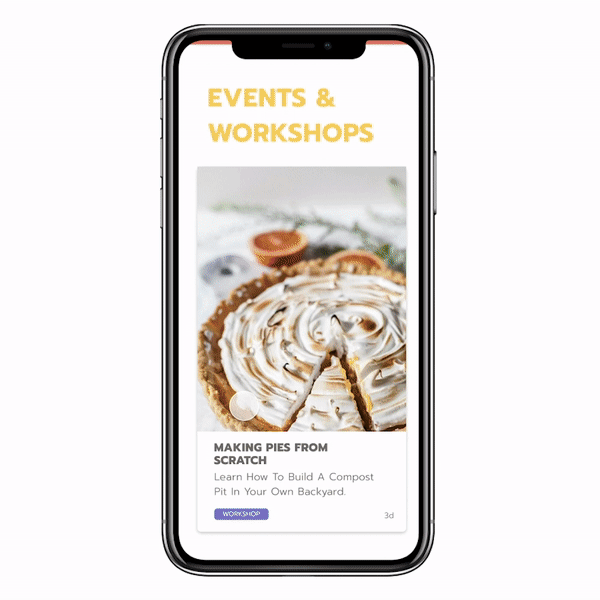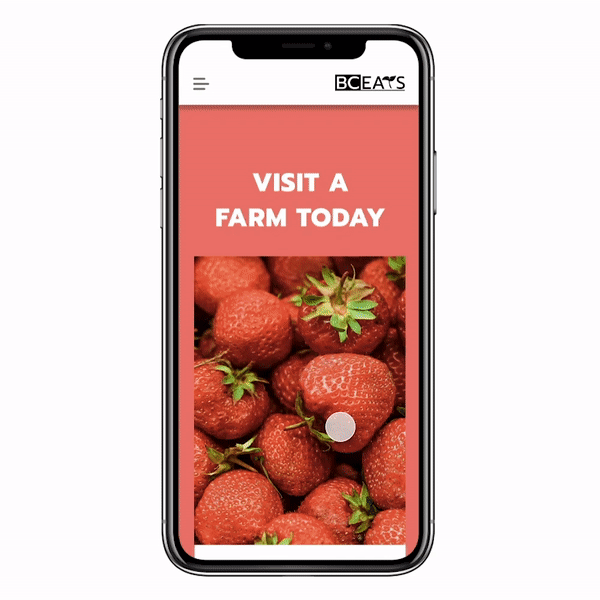 Future Scope
The future plan for the brand was to code and set up their website. Update social accounts and merchandising in line with the brand's style guide and brand strategy.
interactive Team
Motion team
Patricio Guerrero | Trudy Wong | Bilal Slimani