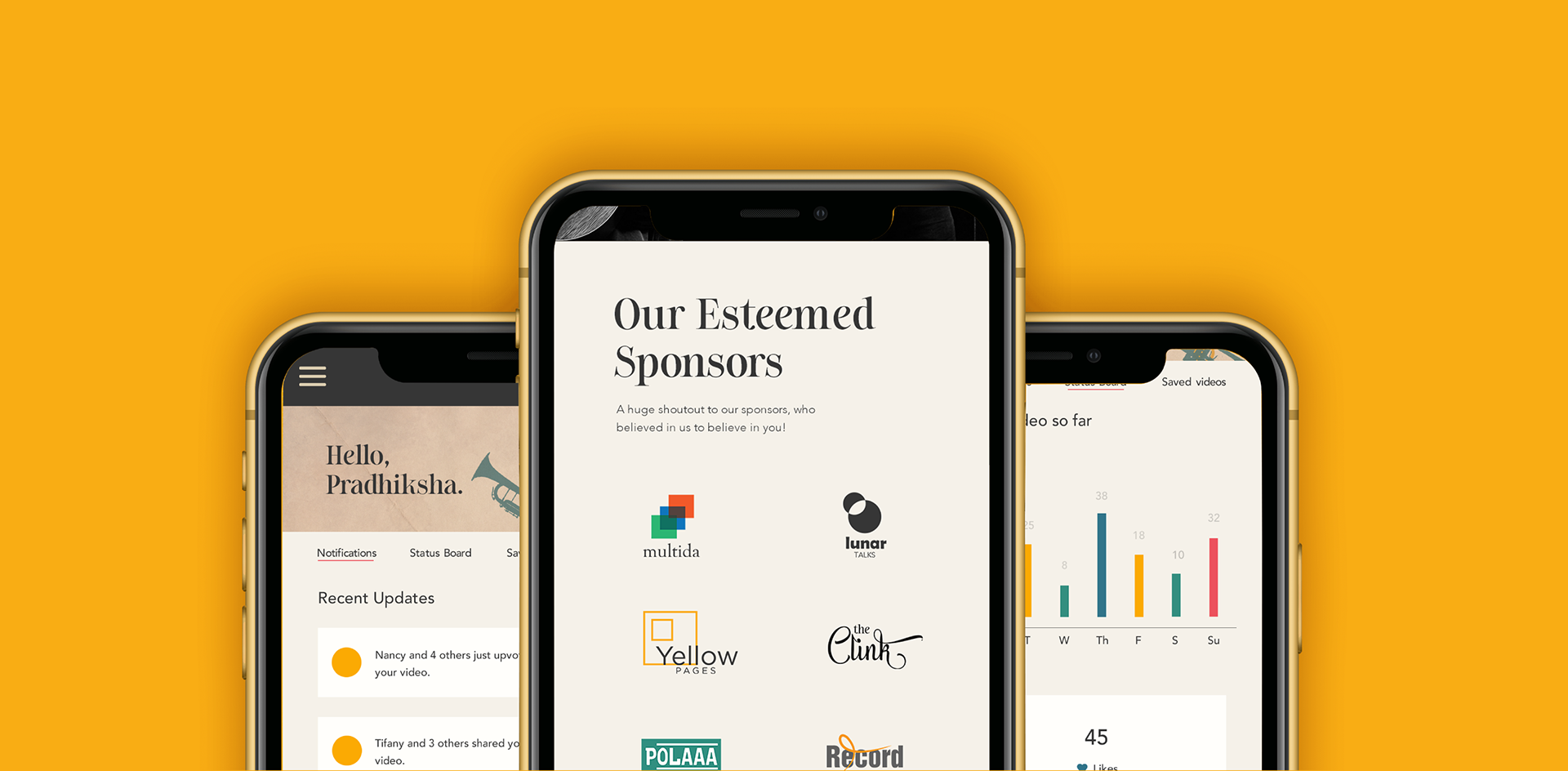 client
Clink
My Role
Art Direction | Branding | Information Architecture | User Interface Design 
Tools
Illustrator | Photoshop 
Challenge
'Clink', is a brand based out of Vancouver, where they organize open mic shows through out the city in secret locations, on a variety of themes in order to promote new topics, experiences and cultures, that are at the heart of Canada.
The challenge was to create a contest site for the brand, to increase footfall for their events. The idea was to do a negative campaigning for the brand by conducting a contest to find the most 'Trashy' singer, an encourage more people to showcase their creative talents without fear of performance.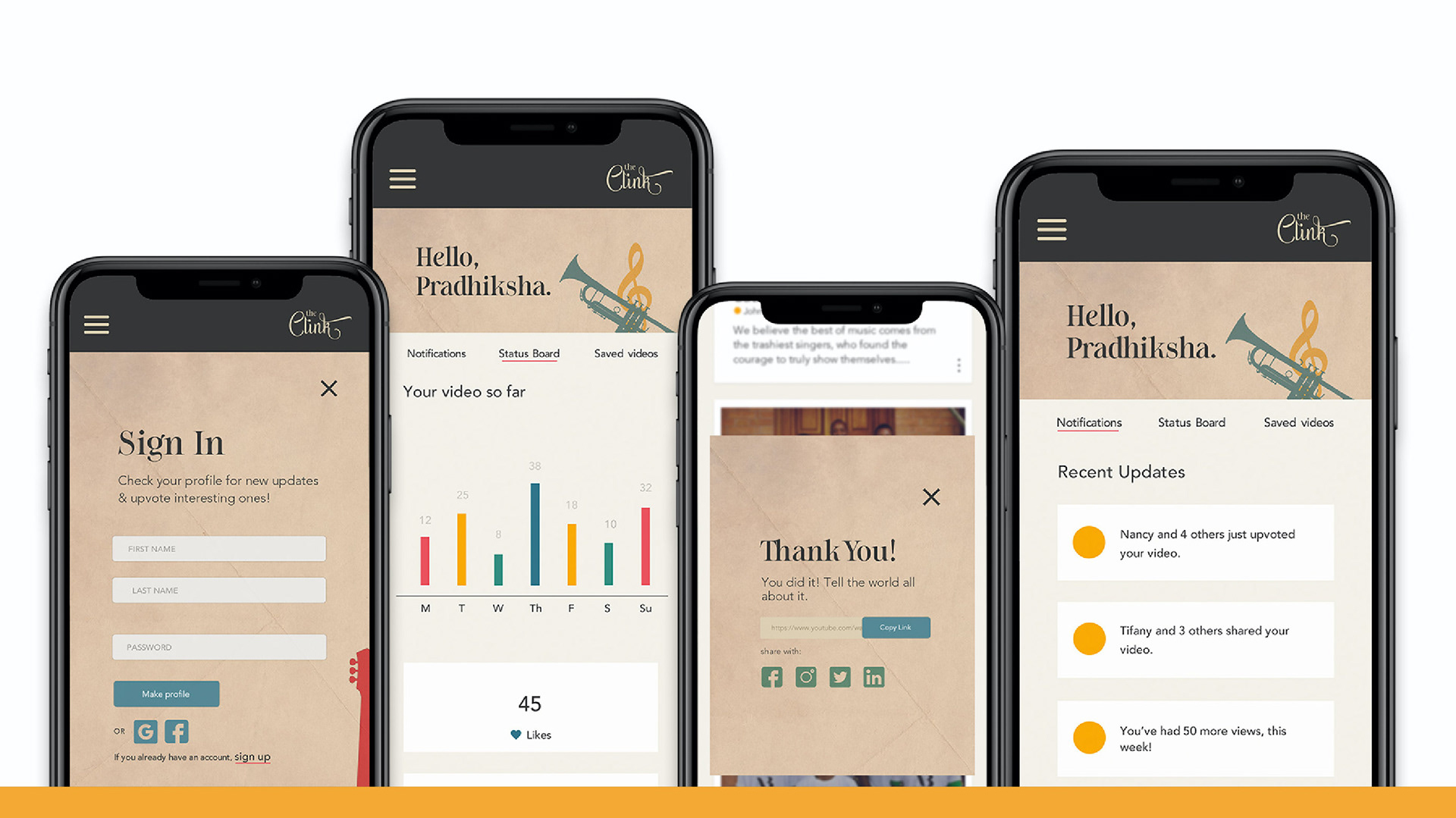 Encouraging you to perform!


Audience
Primary: Students & Young Adults from the age of 18-25 years who experiment with their interest in music and art, and want to perform in a crowd. 
Secondary: Aged 25-35, They prefer to discuss music, poetry and literature over drinks, and meet new people who share the same interests.
Tertiary: Professional Performers and Musicians, who are from Vancouver or even travelling artists, who want to perform and meet new talents in the community.